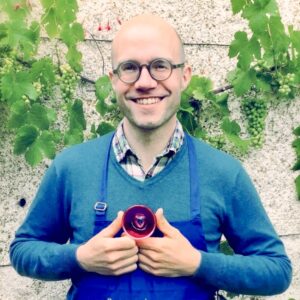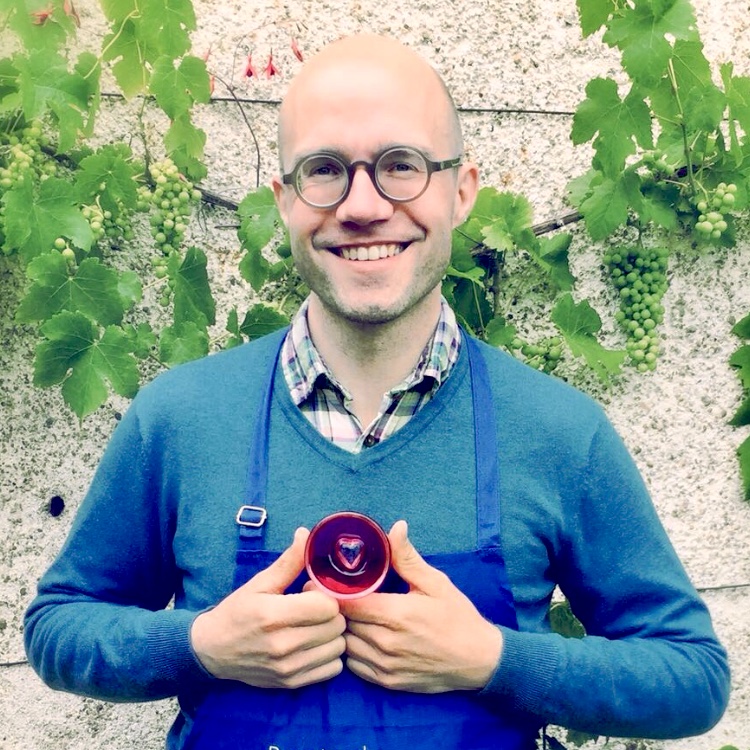 My name is Arthur van Buuren. I have worked with many different materials, but ultimately it is glass that makes my heart beat faster. That is why I present my work as 'heArthur'.
My work builds on Dutch designers from the '80s like Mart van Schijndel and Iwan Bulo. These designers transformed sheet glass into 3D-objects. The difference, however, is that I have developed my own, innovative '3D-glassfusion'-technique which allows me to fuse glass together, instead of using glue or other adhesives. This leads to a more durable result.
In my work I experiment with graphic forms and colors to create striking three-dimensional objects from glass. I am inspired by colours, stories and images. And themes like: 'working from the heart', 'Love', 'empathy', 'connection', and my Dutch heritage.
Every object has through a unique syntheses of form and colour its own identity. The results are almost like discovering a new language in glass.
Since the summer of 2020 I have a pop-up atelier in The Hague in order to have more time and space to experiment and develop glass fusion techniques.
Originally I have studied 'Africanistics' (MA) at Leiden University. Because I always have had an interest in design and art, in the following years I have done creative (summer) courses at Central Saint Martins (London), Boisbuchet (France) and short courses in the Netherlands and recently at Bildwerk Frauenau (Germany). About both material and creative processes.
Apart from these courses I am an autodidact.
Short Curriculum Vitae
CV:
Shows:
2023 nov Glasexpo Zutphen, important weekend for glasslovers where I will show and sell my objects, Zutphen (NL)
2023 okt 'International biennale of glass Bulgaria 2023, 2 objects selected, Sofia (BU)
2023 sep Objects exhibited at 'the Garden of Art and Design', Persingen (NL)
2023 summer Works on group show 'The one with the flowers' at Island Gallery, The Hague (NL)
2023 mar Object in group show 'Expanding Boundaries' online exhibition Contemporary Glass Society online (UK)
2023 feb 'Object Rotterdam' – a show 'on the cutting edge of design, art, fashion, architecture and crafts'. Exhibition of my objects, Rotterdam (NL)
2022 sep 'L is for Love' (photo) selected and shown at the first 'International Bead Biennale' (alongside British Glass Biennale), Stourbridge (UK)
2022 Group show 'Wabi sabi' at Yomooka gallery, Leiden (NL)
2022 &2023 Participant Bullseye category of theglassprize.co.uk of Warmglass, online (UK)
2022 – now Works on group show at glass gallery Splinter & De Vosch (splinter.nl), Langweer (NL)
2021 sep Salone di Mobile / Milano Design Week, 3 works in Group show '1000 vases', Milan (IT)
2021 aug Auction glass object 'Hello' sold for glasseducation fund of VVMG (Friends of Modern Glass) (NL)
2019 Ceramic work in group show 'Les enfants du Bauhaus' Boisbuchet castle, Lessac (FR)
Courses:
2023 aug 'Wonderland' by John Moran and Stephen Paul Day at Bildwerk, Frauenau (GER)
2022 jul 'Glass cutting: the finishing touch' by Patrick Roth at Bildwerk, Frauenau (GER)
2020 jan Basic course Glassblowing, Eric Pepien, at het Glazen Huis, Lommel (BE)
2018-2020 Courses in glass fusion, Martine Knoppert, Den Haag (NL)
2016-2022 One week summer workshops about ceramics, glass and speculative design. Some of these hosted the master glassblowers of the Glass Lab from Corning Museum of Glass (USA) at Boisbuchet, Lessac (FR)
2009 &2010 '100 design projects in 5 days', 'Productdesign' and 'Coolhunting' at Central Saint Martins, London (UK)
2008-2010 Courses in ceramics, Atelier Pauline Hoeboer, Den Haag (NL)And over the years other short courses in silversmithing, metal, welding, forging, mold making and improvisation (NL)
ETC.
2023 Interview in 'Glas' magazine of the Dutch Glass association (VVMG) scheduled for winter 2023
2022 Stipend from VVMG (Friends of Modern Glass) – Dutch glassorganisation (NL)
2020 summer Started my own pop-atelier in Den Haag (NL) to research and experiment with 3D glassfusing
2018-now Work is acquired in private collections in America, Canada and in multiple places in Europe. Amongst them the biggest private design-collection in France